We live in a system that doesn't allow artists to flourish.
We created DADA, a social network where people speak through drawings, as a new way of making art.
At DADA, anyone can be an artist or a collector and belong to a community based on creativity, collaboration, and solidarity.

With blockchain, we're transforming our community of thousands of artists into an economy of creators and collectors,
in which artists will have control of their work and earn a universal basic income, and collectors will be able to afford art and invest in artists.
---
Speak Visually
DADA is a global community where people speak to each other through drawings. Each drawing is made spontaneously by people in different countries who have never met each other, creating a new way of making art.
---
Collect Unique Collaborative Art
Featuring creeps & weirdos, our first collection of original, limited-edition digital drawings made by artists on DADA, for sale with proof of ownership on the blockchain.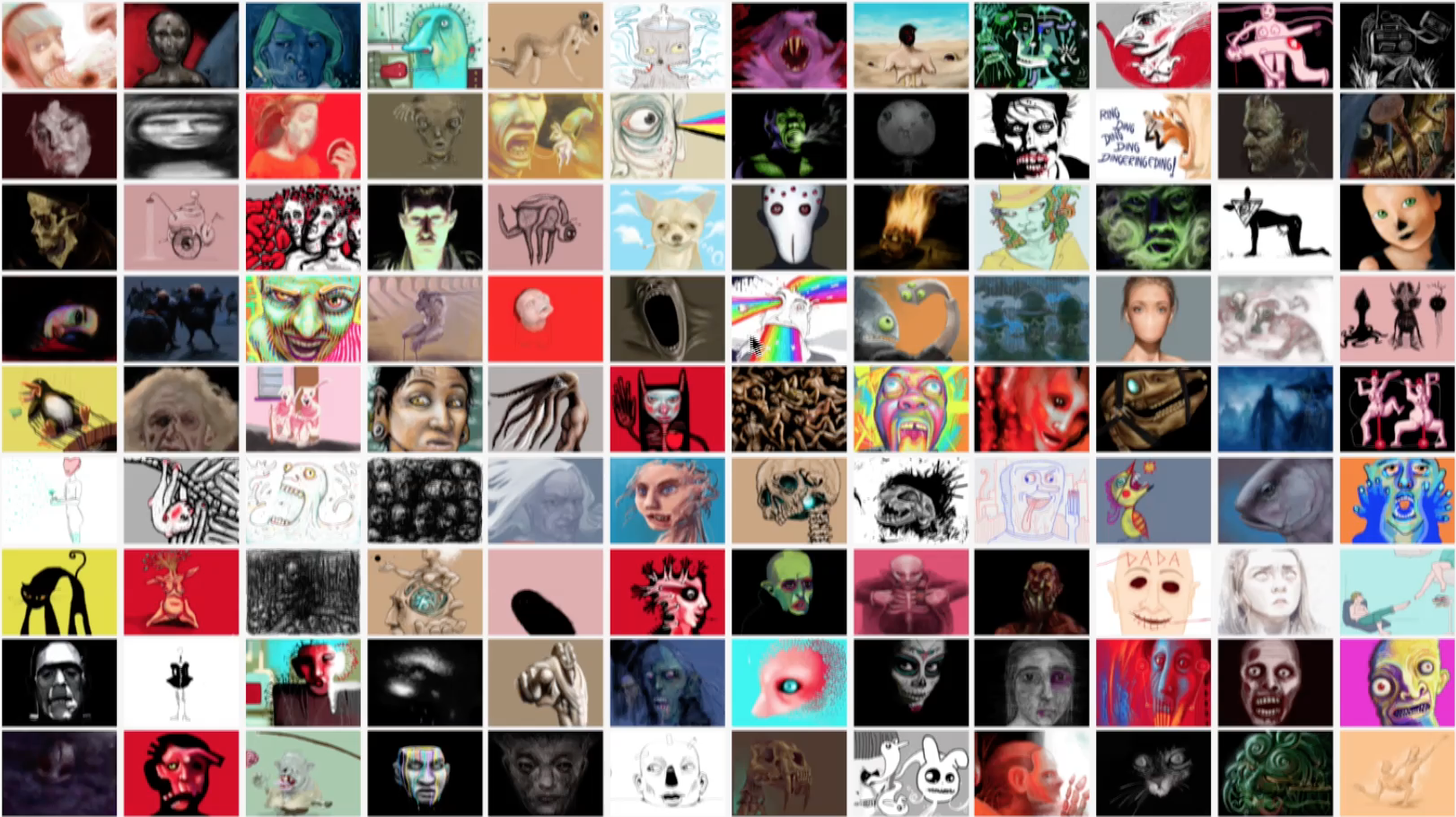 ---
Token Distribution and Supply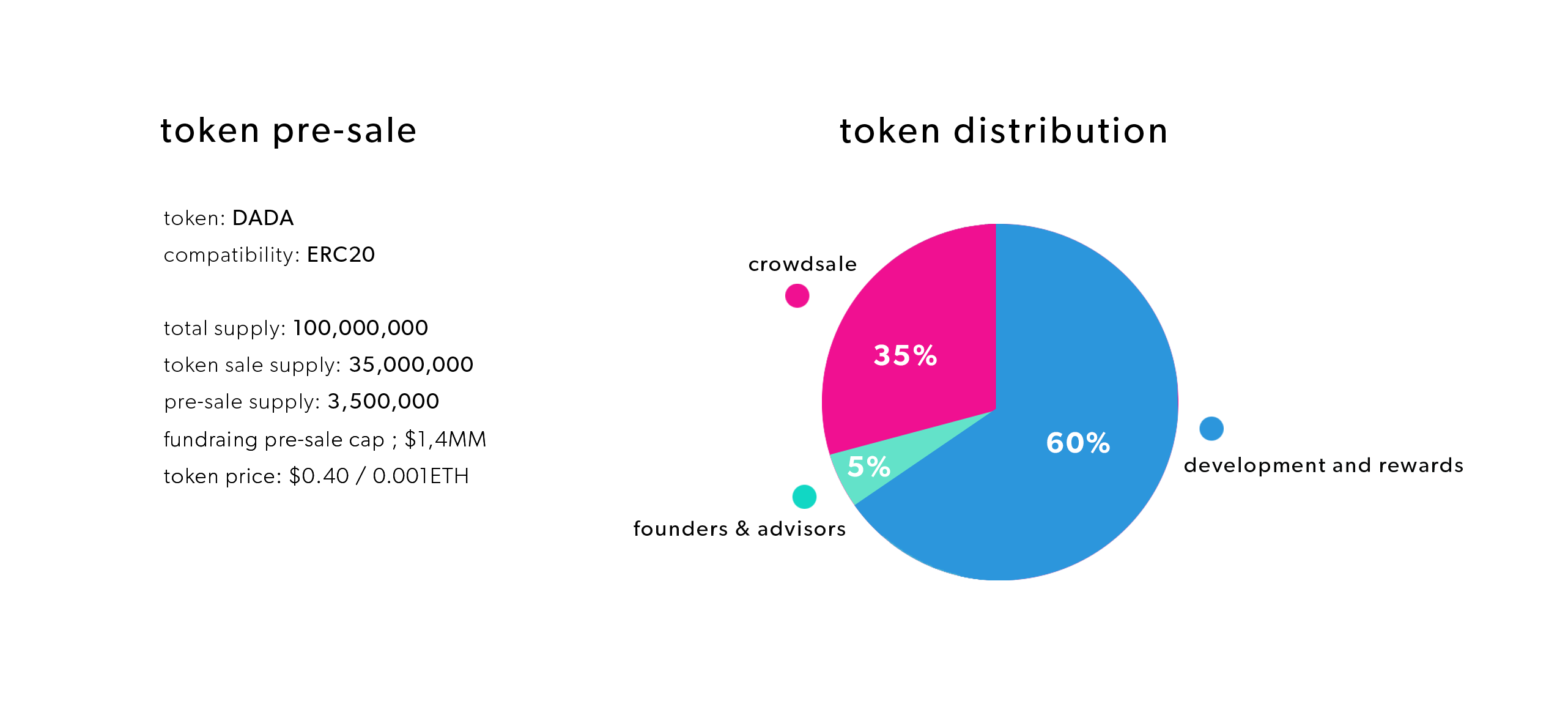 ---
Road Map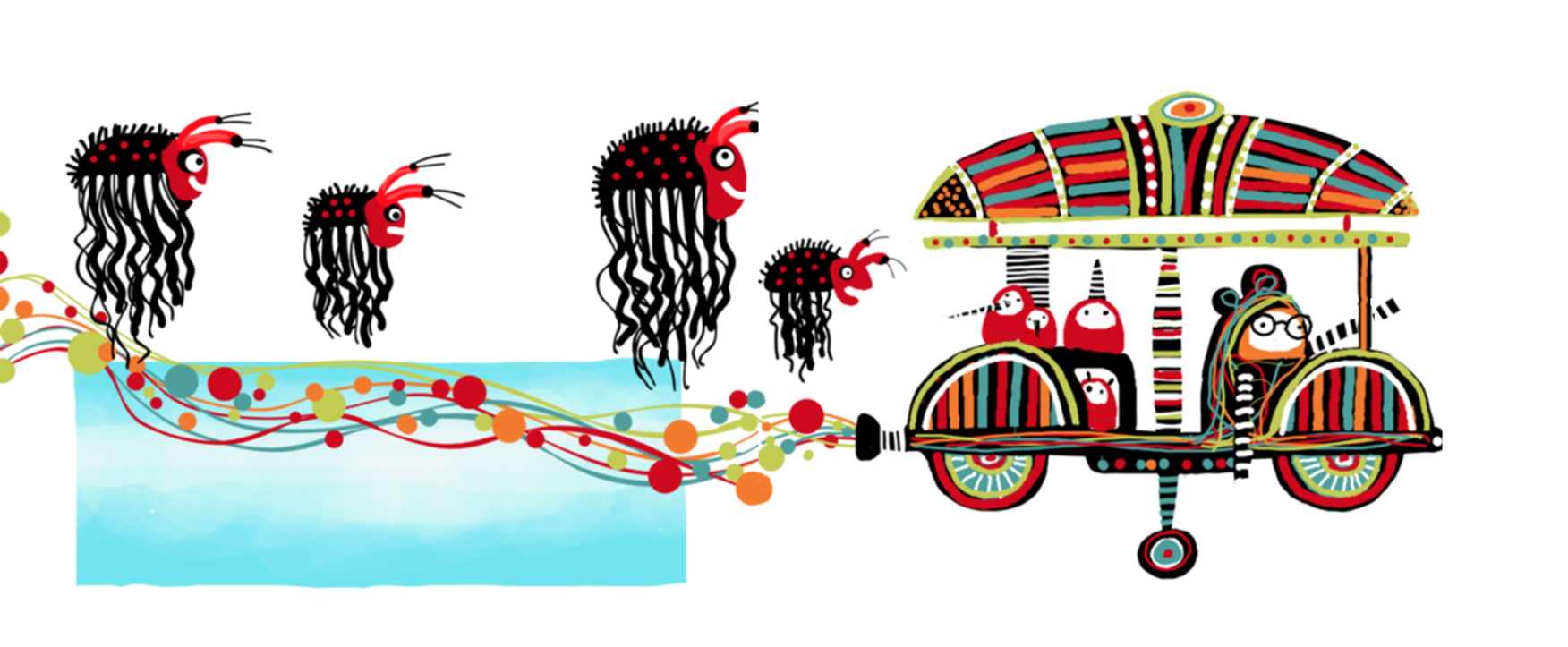 Started development
Feb 2014

Launched visual conversation platform
Sep 2014

Launched facebook app
Sep 2015

Hit 150k registered users
March 2016

Selected at matter.vc accelerator
May 2017

Launched blockchain art marketplace
Oct 2017

Launched private presale
Dec 2017

Launch public presale
March 2018

Complete drawings migration to

IPFS


June 2018

Launch mobile app / reach

1M

users
July 2018

DADA

token generation event
Aug 2018

DADA

fully decentralized ecosystem
Nov 2018